Clergy & Staff
Clergy
Staff
H. Scott Raab

Canon Musician
A native Houstonian, H. Scott Raab has served St. Paul's Cathedral since 1978. He holds the Bachelor of Music degree in Organ Performance from the University of Houston and the Master of Music degree in Organ Performance from the University of Michigan. He is Chair of the Diocesan Music Commission and has been Dean of the Oklahoma City Chapter of the American Guild of Organists. Mr. Raab is also a member of the Association of Anglican Musicians. In 2002, Bishop Robert M. Moody appointed Scott as Canon Musician for St. Paul's Cathedral and awarded him the Distinguished Ministry pin.
Joseph Ripka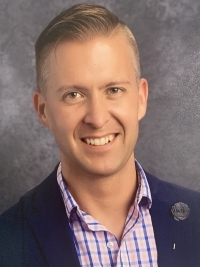 Canon for Music Designate and Diocesan Music Missioner
Joseph received the prestigious Artist Diploma in organ from the Oberlin Conservatory where he studied with James David Christie and holds Master of Music degrees in piano and organ performance from the University of Kansas and completed a second master's degree at the Yale Institute of Sacred Music where he studied with Martin Jean.
Joseph has won several prizes nationally and internationally including first prize in the 2008 Dublin International Organ Competition and the 2008 Fort Wayne National Organ Competition, and was a finalist in the Prague, Nijmegen, Erfurt, and Agati-Tronci competitions. He is also an active international recitalist having been engaged for performances at St Paul's London, Bavo Kerk Haarlem, Oude Kerk Amsterdam, Kings College Cambridge, St George Windsor, Magdalene College Oxford, and St Patrick's Dublin among others. Joseph has performed with the New World Symphony, the Boston Philharmonic, and the Boston Symphony Orchestra under conductors Michael Tilson Thomas, Benjamin Zander, and Alan Gilbert. www.josephripkaorganist.com
Jack Wise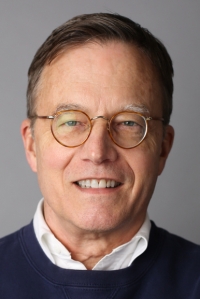 Parish Administrator
Jack has worked at St. Paul's since 2008. He grew up in Midwest City (Go Bombers!), graduated from OU and lived for 15 years in New England, learning skills in Yankee frugality that serve him well but annoy his friends, family and colleagues. His background is in management and communications, which served him in his work in the Central Administration at Harvard University for more than 12 years.
Jack is interested in Ignatian spirituality, contemplative prayer and simple living. Jack does not like to talk about himself in the third person.
Bootsie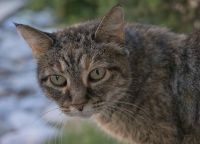 Cathedral Cat
17 years ago a little feral cat came to the Cathedral doors, and made the grounds of the Cathedral her home and charge. She takes her role very seriously! She likes attention and pets, but best not to try and pick her up.
Ashley Ozan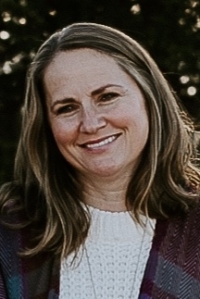 Children and Family Minister
Ashley is the mom to Amelia, Charlotte and George. Ashley and her family usually attend the Rite I service. She has been active not only in the undercroft teaching many classes over the past years, but has also served as the Altar Guild director, Wedding Chair and an acolyte. Ashley comes to us from the First Presbyterian Preschool where she has been a teacher and manager of the preschool for over 9 years. She is looking forward to developing stronger relationships with each family and building our undercroft programs in this new season of change.